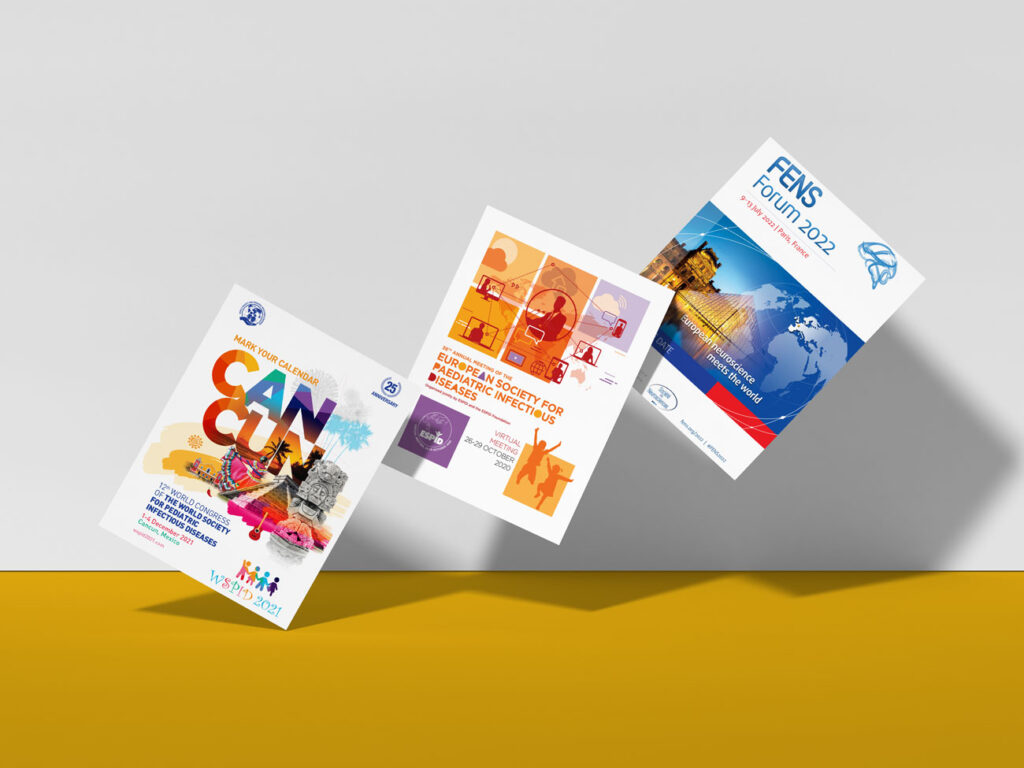 Kenes are the world's leading expert in live, virtual and hybrid events management with over fifty years of knowledge, experience, and market expertise – they are now at the forefront of global conference management. Kenes Group has to date hosted over 4,000 conferences, 100+ virtual events, 220,000 delegates per year and 55,000 association members.
Since January 2015, I have been working with Kenes Group as one of three approved suppliers to rework and create advertising materials for their conferences located around the world.
Artwork requests include booth artwork, conference walls, web banners, presentation slides, bookmarks, adverts, infographics, app screens, flyers, posters, pull up banners and more.