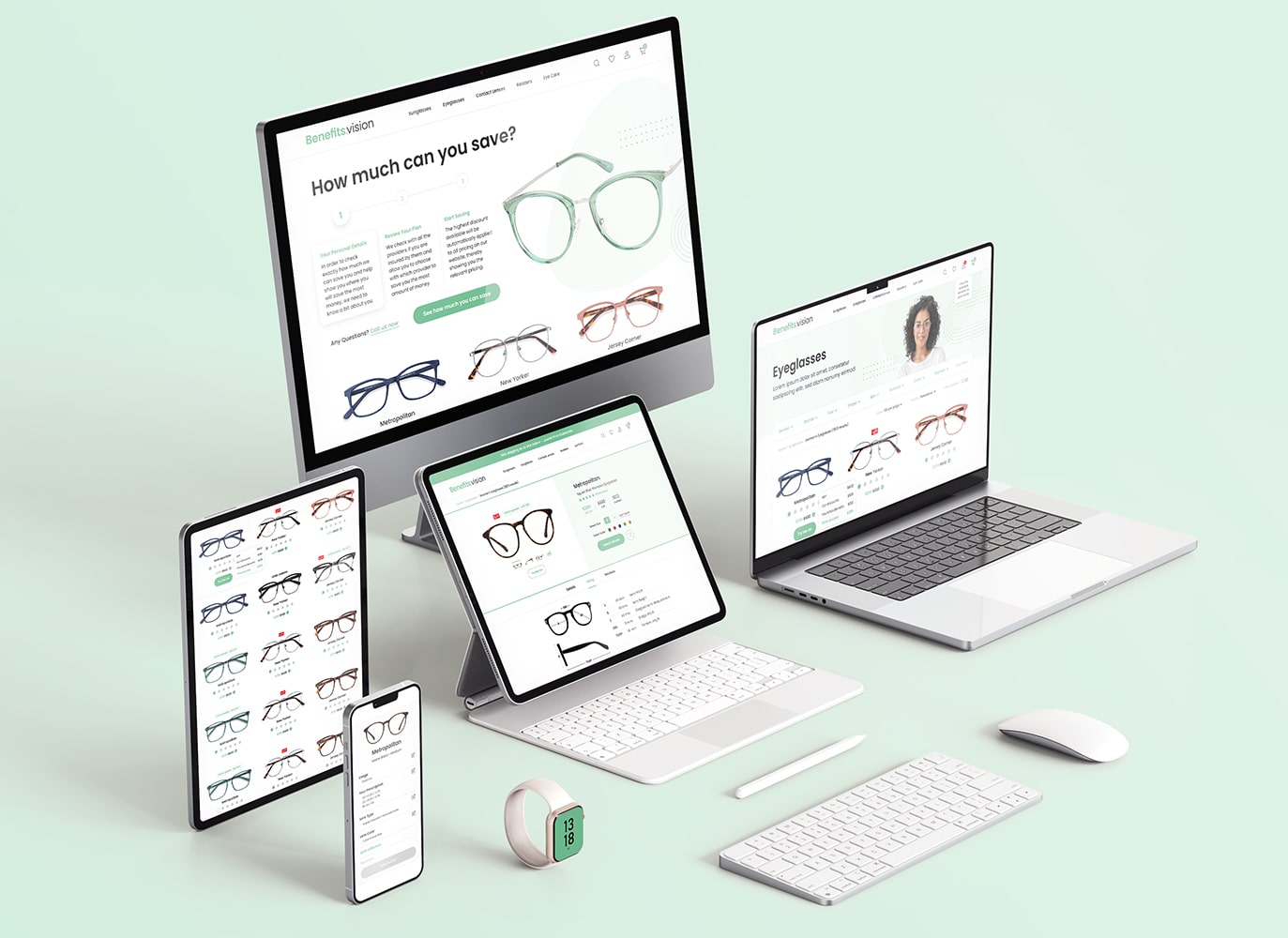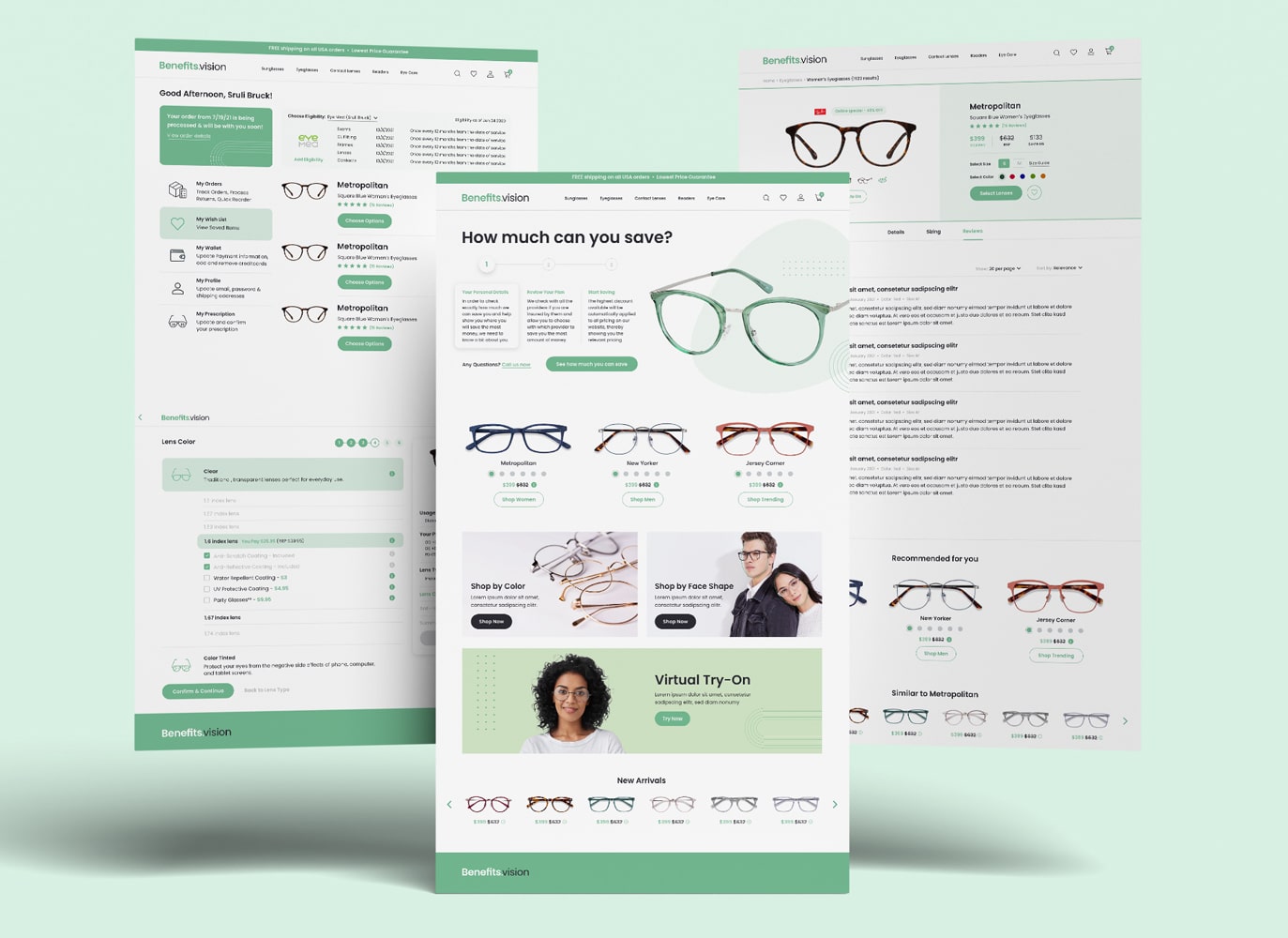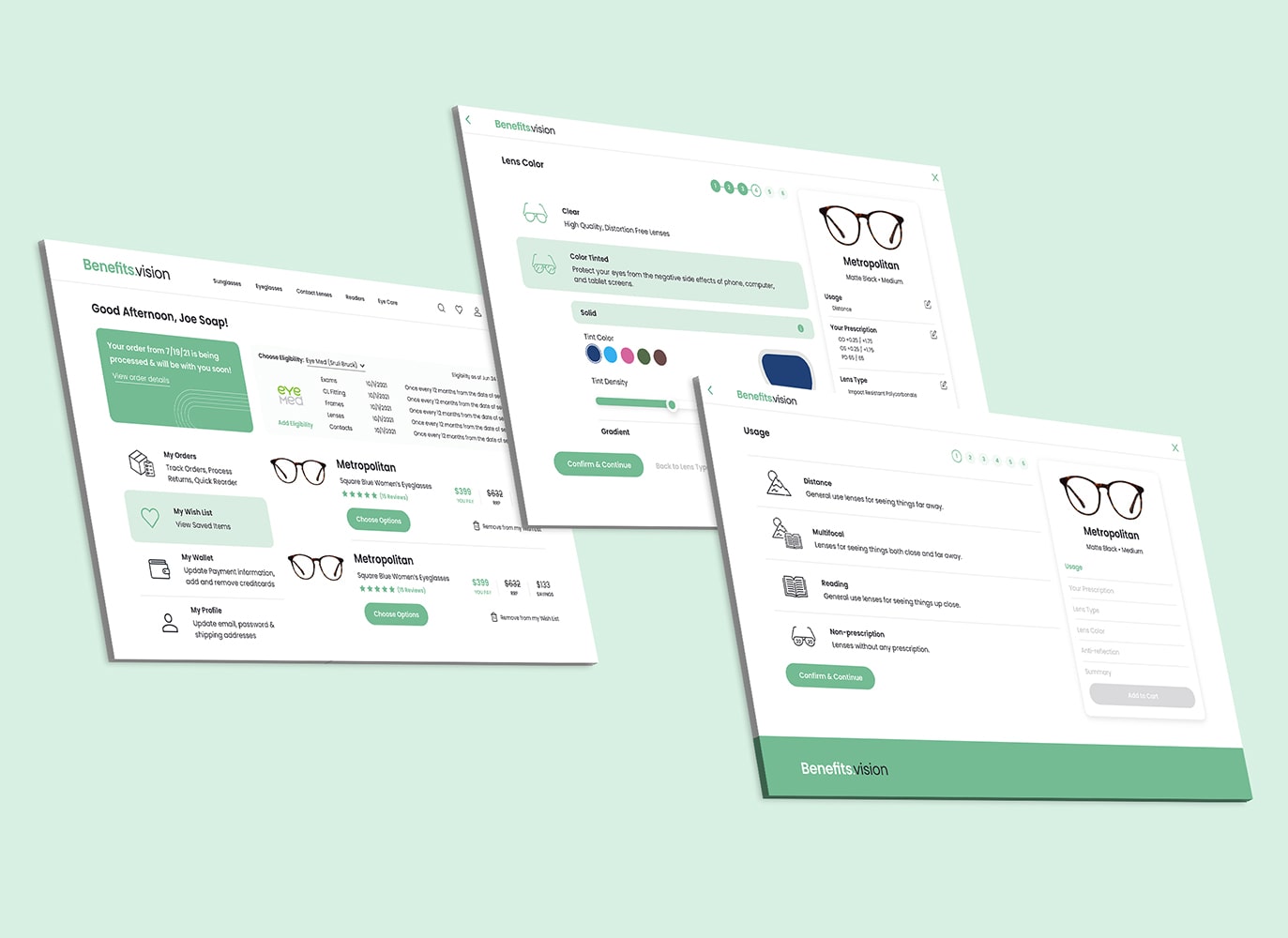 Aim & Problem:
The project aimed to revolutionize Benefits Vision's online presence, specifically their Glasses Online Store. The client faced the challenge of an outdated website design that hindered user engagement and, subsequently, sales. Roedz Creative Studio was enlisted to tackle this issue through a comprehensive UI/UX redesign.
Activities:
Wireframes: Roedz Creative Studio laid the groundwork with detailed wireframes, mapping out the structure of the new online store. These wireframes provided the framework for the entire redesign process.

UI/UX Design: Focused on modern design principles, the studio crafted a visually appealing and user-friendly interface. The aim was to optimize the user experience, ensuring smooth and intuitive navigation.
Outcomes:
Glasses Store Transformation: The primary outcome was the transformation of the Glasses Online Store into a contemporary and efficient platform. This involved not just visual enhancements but also improved functionality.
Benefits:
Enhanced User Satisfaction: The revamped UI/UX significantly improved the online shopping experience, leading to increased user satisfaction for Benefits Vision's customers.

Revenue Uplift: The modernized design contributed to a noticeable boost in online sales. The redesigned interface streamlined the purchasing process, positively impacting the client's revenue.

Elevated Brand Perception: Beyond functional improvements, the new design elevated Benefits Vision's brand image. The modern aesthetics conveyed a commitment to quality, innovation, and a customer-centric approach.